a life less ordinary
A Lesbian Erotic Romance Set in Japan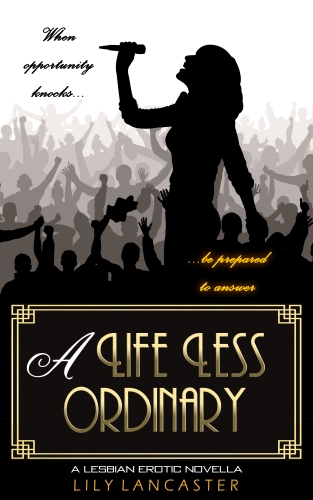 Shibuya is known even outside of Japan as a major cultural centre, especially around the shopping and entertainment area known as Shibuya Station. For the directionless Ema Campbell, it's merely the city where she lives. She doesn't know what she wants from life, and desperately wants to leave home. Trouble is that in order to do so she needs a job and a direction, and her overbearing mother isn't making life any easier for her.
But when Ema's best friend Jun takes her to see an event involving a popular idol, an old love is rekindled in her stoic heart, and a chance meeting with a young lady who also happens to be an idol sends Ema's life careening down a new path. Now she just needs to ensure her idol-hating mother doesn't discover this exciting new direction…
—
Length: 35,000 word novella.
Heat Level: Story-focused lesbian erotic romance.
Author's Note: this story was originally part of the $5 tier exclusive series, Starlight Dreamers. Similar to Silver Linings, I felt certain parts of Starlight Dreamers stood well enough on their own (with heavy editing and rewriting, of course) that they could easily be made into a standalone story, albeit with a change to contemporary Japan rather than the original sci-fi setting. As such, you can consider this another sneak peak into some of that work.
If this standalone version piques your interest, then consider becoming a $5 tier  patron to check out the series it originally came from.