silver linings
A Lesbian Erotic Romance Set in Britain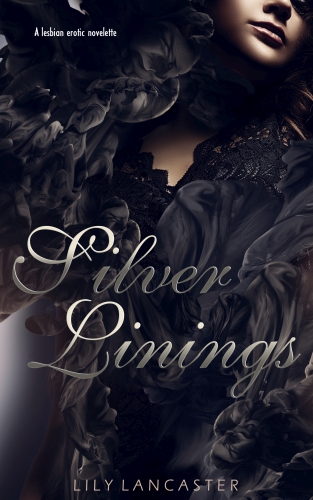 When nineteen year old Evelyn Drake received the offer to appear in a new TV production, she was over the moon at her good fortune. However, travelling to London from her home in the British city of Lincoln, Evelyn soon discovers that the new production might just be cursed.
But while the job itself might be a disaster in the making, her meeting with one of the costume girls, Laura, an energetic 22 year old with dreams of opening her own store, is anything but disastrous.
Perhaps there will be a silver lining to Evelyn's ill-fated trip after all…
—
Heat level: Story-focused lesbian erotic romance.
Length: 13,500 word novelette.
Author's Note: this story was originally part of the $5 tier exclusive series, Starlight Dreamers. I felt this particular part of that larger series stood well enough on its own that it could easily be made into a standalone story, albeit with a change to contemporary UK rather than the original sci-fi setting. As such, you can consider this something of a sneak peak into some of that work.
If this standalone version piques your interest, then consider becoming a $5 tier  patron to check out the series it originally came from. Assuming you read the first collection that I've got up for free here on the site, then be aware that Evelyn in this story is based on Eva from Starlight Dreamers 🙂